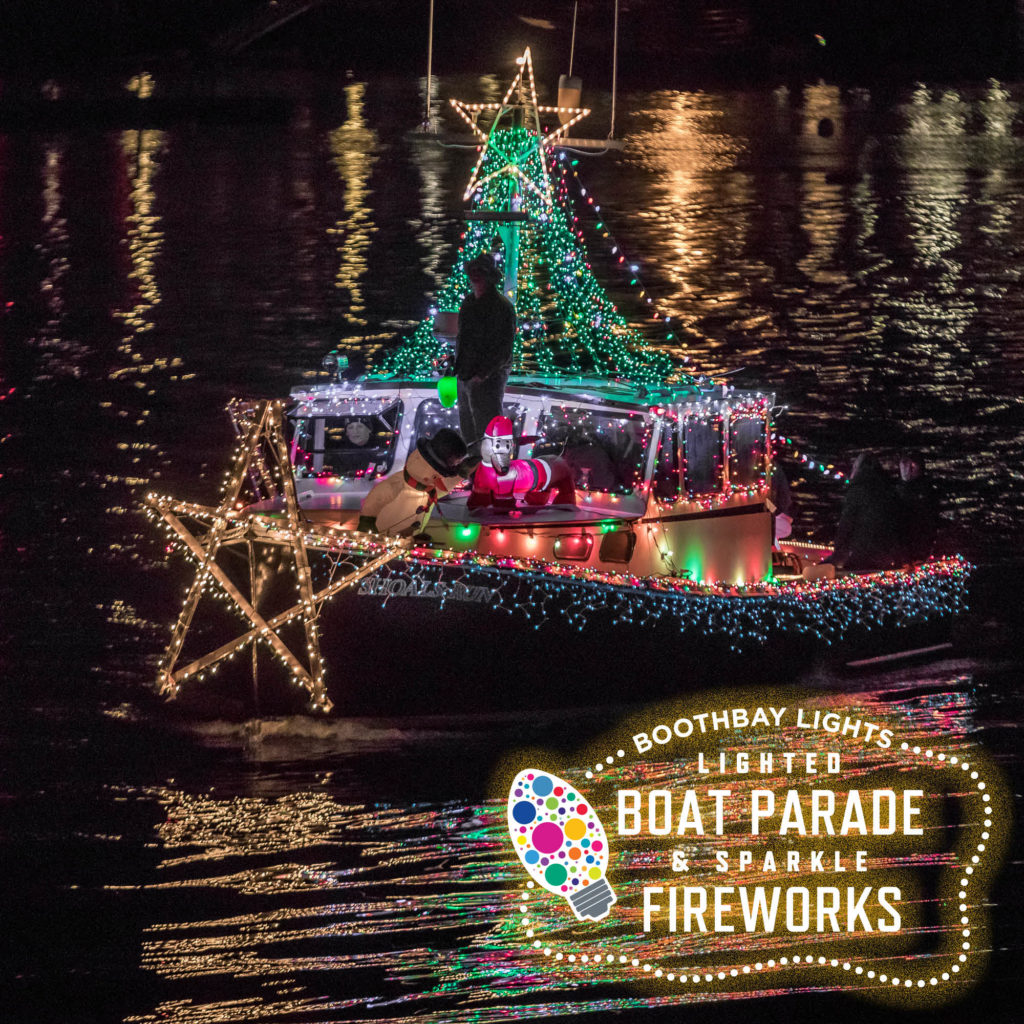 Annual Lighted Boat Parade and Sparkle Fireworks
​
​The Lighted Boat Parade and Sparkle Fireworks are scheduled for Saturday, December 3rd with the Boat Parade beginning at 6:45 p.m. and the Fireworks following all in the inner harbor.
The boat parade will enter the Harbor from the west, travel clockwise around the inner Harbor, and over to the east side where the fleet will be blessed by our local clergy.
Then turn to the skies as the Sparkle Fireworks will light up the sky!
Find your perfect spot to watch the Lighted Boat Parade & Sparkle Fireworks! Our favorite spots are The Whale Park, Fisherman's Memorial, and the 1901 Footbridge.