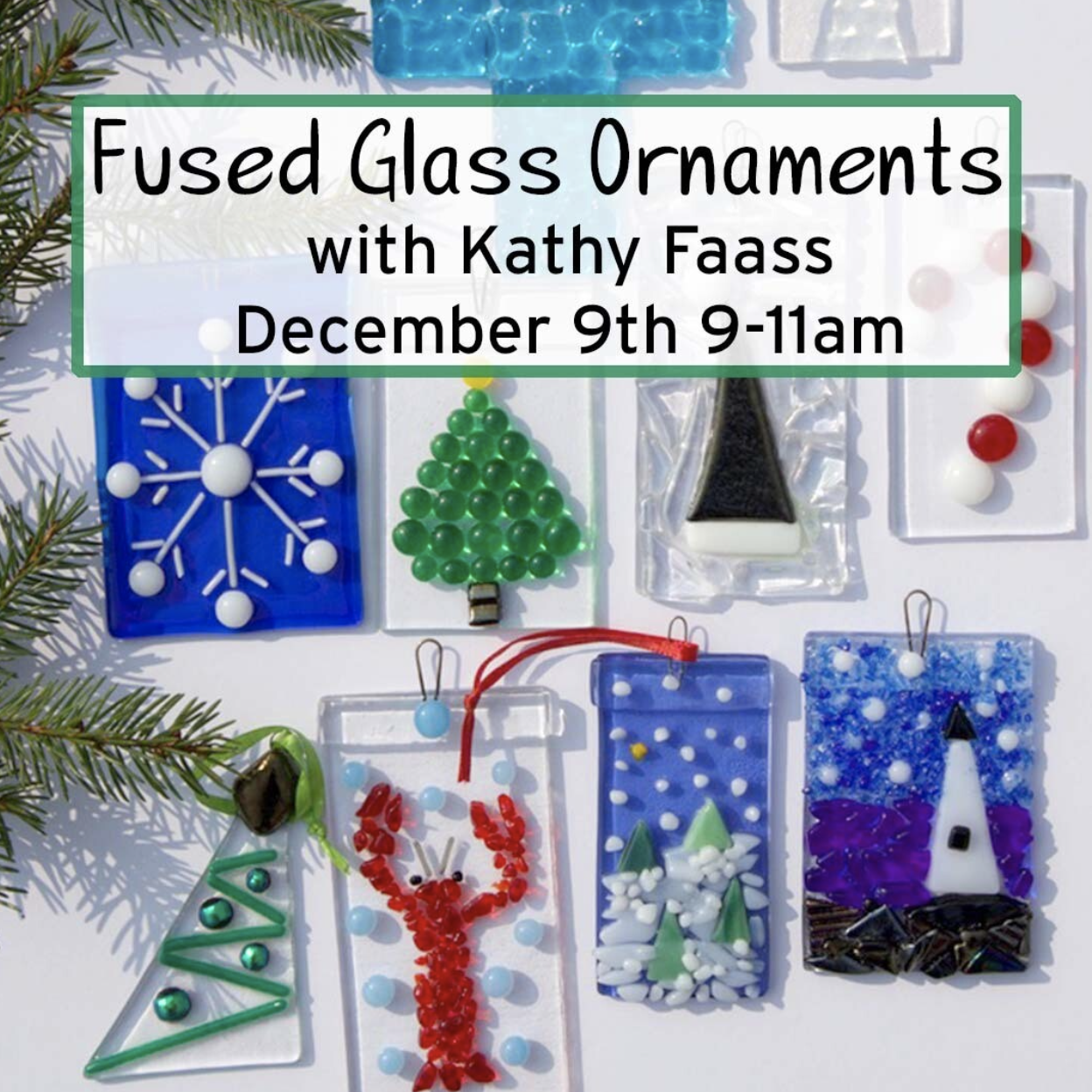 Fused Glass Ornament Workshop
Come get into the holiday spirit by making your own glass ornaments! Add some sparkle to your tree or sunny window! Each student will choose and assemble 4 glass ornaments that artist & instructor Kathy Faass will take back to her kiln to fire for us after class. Pieces made in class will be ready to pick up by 12/16. (We can ship them to you if need be for $8 per student.)
Children accompanied by an adult are welcome! This is a beginner-friendly class, no experience is necessary!
If the class is sold out, you can email [email protected] to be added to the waitlist. Cancellations less than 48 hours in advance are non-refundable. For questions about this class, please email Annie or call The Barn at (207) 633-0402. The Southport General Store will be open for all your snack and beverage needs!
By entering an event or program of The Barn, you are entering an area where photography and video recording may occur. If you don't consent to having your photo taken during the event, please let us know beforehand. Photos will be used for marketing purposes.