Whatever Season, There's a Reason to Celebrate
Start spring with the glorious bloom of 35,000 tulips at Coastal Maine Botanical Gardens in May, then float into summer with Windjammer Days, a long tradition going back half a century and featuring grand sailing vessels featured in an awe-inspiring Parade of Sail. Events include the rollicking Cod Fish Race where teams transport a fish through town in full foul weather gear, to one-design races, a street parade, art shows, waterfront concerts, and spectacular fireworks display in June and July.
September rolls in with Harbor Fest with 10 days of eclectic events that include the Fishin' for Fashion Show—using seashells and fishing gear to make innovative outfits—a popular mixologist match-up called The Spirit of Maine Cocktail Competition, the Harbor Crawl 5k and half-marathon, live music, and more.  Visit the Boothbay Railway Village in October for the Fall Foliage Festival, where local crafters, food vendors, and musicians gather to share their appreciation of the beauty of the changing leaves. Bargain hunters will love the Early Bird Sale in November when merchants offer deep discounts; wear your pajamas for even more savings!
Then it's on to the holidays with our Harbor Lights Festival through December. During this spectacular event, the entire peninsula gets strung with half a million or more colorful lights. At its partner Gardens Aglow event, Coastal Maine Botanical Gardens decorates the gardens and buildings with 330,000 bulbs or more, offering visitors the largest LED light display in Maine. Under twinkling lights Santa arrives by boat, carols fill the air, talented baker's of all ages and skill compete for glory in the Gingerbread Spectacular. You can even board the North Pole Express and all its offerings.
The Windjammer Days festival marks the kick off to summer in our region and is a time to reconnect with family, friends, and neighbors after the long winter, an opportunity to support local businesses and welcome visitors. It is a time to honor our maritime history and celebrate the vital role it plays in the lives of all who live here. June 28th-July 3rd, 2021 (The Tall Ships will be June 25-27).   
The Boothbay Region Harbor Fest is a collection of unique events designed to showcase the creativity of our local business community. This ten-day tradition features Food, Fun & Fashion! A Taste of Local Flavor is a 3-day adventure for your senses!  Weekend Passport includes food tastings and live music at 15 local restaurants for $20pp. An unforgettable weekend is guaranteed!
5 K Trail Run course winds through one of twenty Boothbay Region Land Trust Preserves on our peninsula.  The scenery and natural surroundings are spectacular, and the terrain is well maintained, with little elevation. The Half Marathon is challenging and scenic.  Truly a one of its kind in Maine, this course offers miles of water views, from the inner harbor, to open ocean, to lakes and tidal rivers.  It crosses over two islands and a historic footbridge.  It passes by three waterfront parks, (perfect for spectators), and through our waterfront harbor village.
Fishin' For Fashion is the most creative fashion show in Maine! A true coast of Maine experience featuring original designs made with materials from the marine industry! Local merchants also hit the runway with their unique styles and our local students help produce the show. The East Side Vibe showcases and supports small business owners, provides creative entertainment to locals and visitors, and celebrate our coast of Maine lifestyle. September 3rd – September 12th 2021.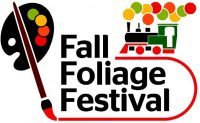 Every Columbus Day Weekend the Museum's Village Green welcomes dozens of vendors of handmade items and fabulous food, along with a wide variety of live entertainment, for the Fall Foliage Festival. The sound of the train's steam whistle resonating throughout the crisp fall air reminds guests that this is not your typical craft show.
The beautiful crafts are center stage on the Village Green surrounded by the historic buildings and structures of the Boothbay Railway Village.  Rides on the narrow gauge steam train and the opportunity for guests to explore exhibits detailing Maine's railroad heritage, interpreting village life, and displaying more than 60 antique automobiles set this event apart. Columbus Weekend October 9-10th 2021.
The Mission of the Damariscotta Pumpkinfest is to promote education to citizens of all ages regarding the specific agricultural science required to grow giant pumpkins and to provide local non-profit organizations with opportunities for dissemination of information on their activities and fundraising. October 9th – 11th 2021
The Damariscotta Oyster Celebration boasts an oyster culture dating back to 200 B.C!  The communities of the Damariscotta River Region invite oyster lovers from around the world to Maine for the annual Damariscotta Oyster Celebration.
Maine's Damariscotta River and estuaries produce a unique oyster crop that is recognized around the world for diversity of flavor and quality. The Damariscotta Oyster Celebration was spearheaded by an alliance of Damariscotta oyster farmers to educate and inspire oyster culinary innovations in food, drink, and culture. Dates TBA
Gardens Aglow Gardens Aglow will light up the Boothbay peninsula for the sixth year in a row, with one important change: this year it will be a driving tour. The annual family tradition of experiencing the lights of Gardens Aglow has been transformed to accommodate the safety protocols necessary for large events.
Join us from the comfort of your vehicle as you travel along Gardens Aglow's driving route. While familiar characters will make an appearance (like perennial favorite, Wade the Moose), new and vibrant creatures will greet you in this original, innovative display. Gardens Aglow is proud to be part of a larger regional event. Drop by BoothbayLights.org to learn more. November 21st 2020– January 2nd, 2021.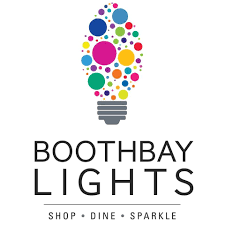 Boothbay Lights is a celebration of signature Holiday events in Maine midcoast's quintessential seaside towns of Boothbay and Boothbay Harbor! The towns sparkle with thousands of lights and shops, restaurants and hotels are open and ready to help you make wonderful Holiday memories!