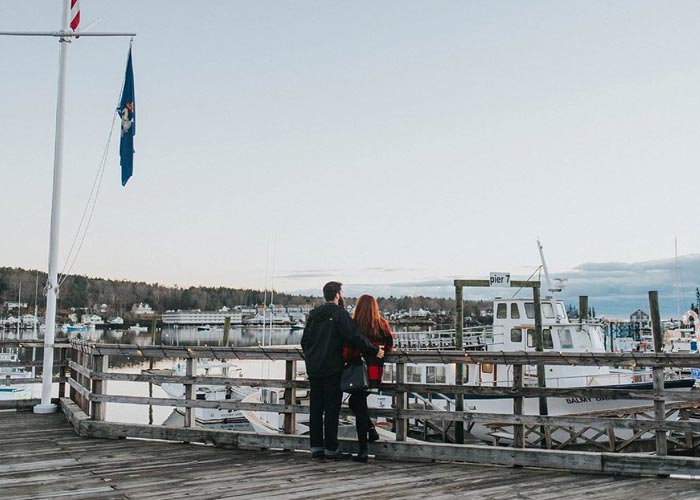 Nothing says "vacation" like exploring the great outdoors, and the Boothbay Harbor Region offers countless ways to do just that. Find your sea legs and discover the nooks and crannies of Maine's rocky coastline by sail, power, or paddle. Play a round of golf or tennis, or pack a picnic and relax by the shore. There are miles of hiking trails just waiting to be discovered that offer everything from relaxed strolls to challenging hikes. Spend a peaceful afternoon amid stunning gardens or at a tranquil park, and let the scents of pine trees and salt air invigorate you.
A trip to the Boothbay Harbor Region wouldn't be complete without soaking up a little of the local culture. With over 200 artists in this region, you will discover studios and galleries offering art to tempt every taste and palate. Local performance venues offer everything from Broadway musicals to classical concerts to performances by Grammy-Award-winning artists. Take a tour of one of the lighthouses in the area, or visit a local museum to experience the Maine of bygone days. Artisans and merchants will entice you with handmade treats and treasures, while chefs from over 50 in-season restaurants will tempt your palate with everything from fresh seafood to ethnic cuisine.
We hope that this site gives you a sense of what this region has to offer and guide you as you plan your perfect vacation. Whether you come here to camp out or stay at a luxury resort, whether your come by boat or by train, or whether you stay for a day, a week, a month, or a season, we welcome you to our vacationland paradise!